Talkey offers protection of e-mails and data for a symbolic price to all people who are working from home because of coronavirus
Czech software company offers their encryption tool for protection data and e-mails for a symbolic price. It wants to help in the situation where are an increasing amount of cybernetic hacker attacks who are using an increasing number of people working from home where company data becomes vulnerable.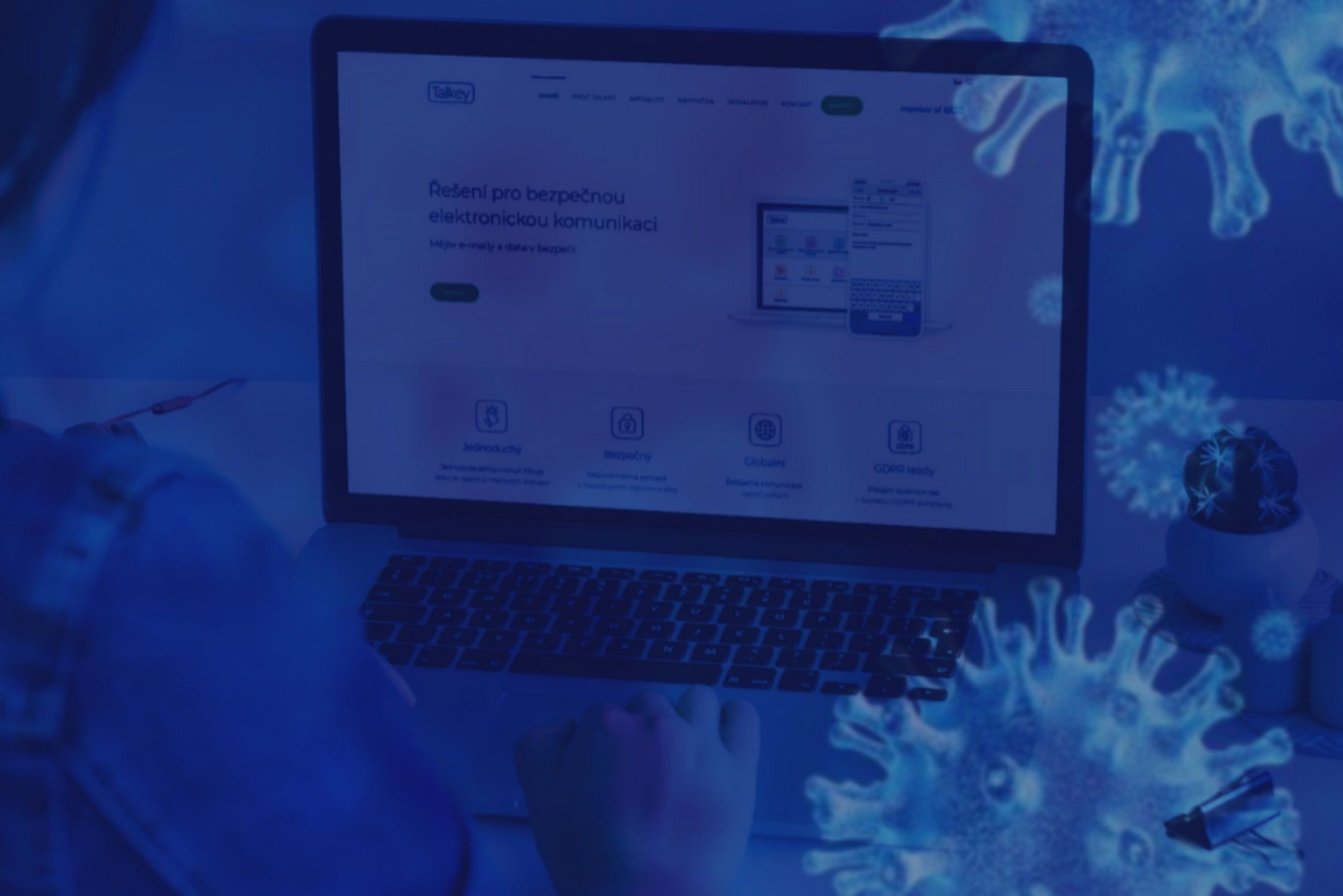 Until June 30, new customers can purchase a monthly subscription to Talkey's unique encryption tool for a symbolic price of EUR 1, for up to 3 months. Encryption tool allows you to safely send e-mails including attachements or keep files and data in your device. During order on the folowing link talkey.com/buy just enter discount voucher: homeoffice. In case of interest in company solution the interested parties can contact sales department at e-mail sales@talkey.com or call +420 737 878 248.

"We feel the seriousness of the current situation, that is why we decided contribute at least in this way. We allow working from home to our employees because we care about their health but we are also aware of the vulnerability of company data that needs to be protected, "

explained Martin Lukš, CEO.
Main advantages of using encryption tool Talkey
You will not receive fraudulent e-mails
Talkey will not let fraudulent e-mail, asking the recipient to enter personal and login information in a fake page, pass through .
The sender is indeed the person they claim to be
You can always be 100% sure that the sender is the person they claim to be and that the content of their e-mail has not been tampered with.
Nobody else reads your e-mail
If you encrypt your communication, you know that your e-mails, which often include sensitive and personal information, are not read even by a curious mail server administrator.
You can really delete a sent e-mail
Who has never sent an e-mail to someone else by mistake? Removing a message from a regular e-mail client is not enough. With Talkey you can delete a message directly in the recipient's mail box.
You decide what to do with recipients´s e-mail
Thanks to Talkey you can significantly reduce what a recipient does with your message. For example you can prohibit to forward the message or the message could be deleted after reading it.